Our conference rooms are modern well-equipped rooms for various purposes. Our tenants can book the room for a fee on a daily basis.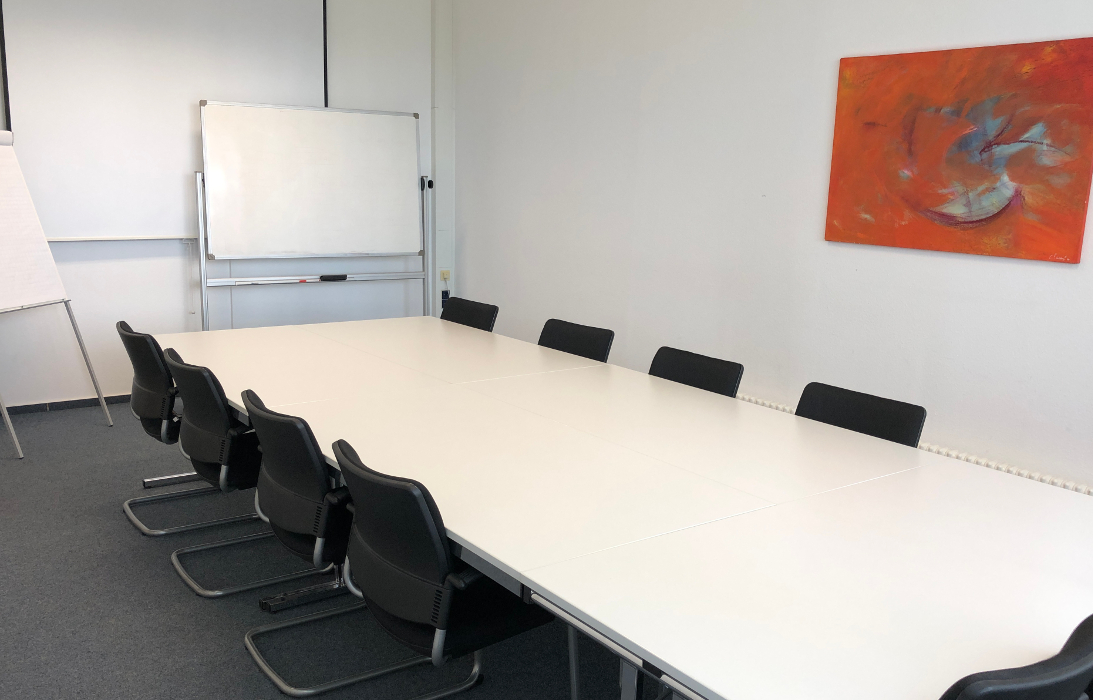 Location
The conference room is situated on the ground floor, unit C, on the rear side of the building.
Equipment
The room is 30m² and can seat 8 - 10 people. Tables and chairs are available accordingly. The room is equipped with a projector, a whiteboard, and a flipchart.
Catering
For catering with food and beverages you are welcome to visit the Bistro at TIZ, run by company Caseda. The consumption of food is not allowed in the meeting room itself.
Please log in for renting this room.