Our conference rooms are modernly equipped rooms for different uses. As a tenant, you can book the conference rooms by the day for a fee.
If you would like to hire the space without being a tenant at TIZ, please feel free to contact us at verwaltung@tiz-darmstadt.de or 06151-397860 for more information on availability and prices.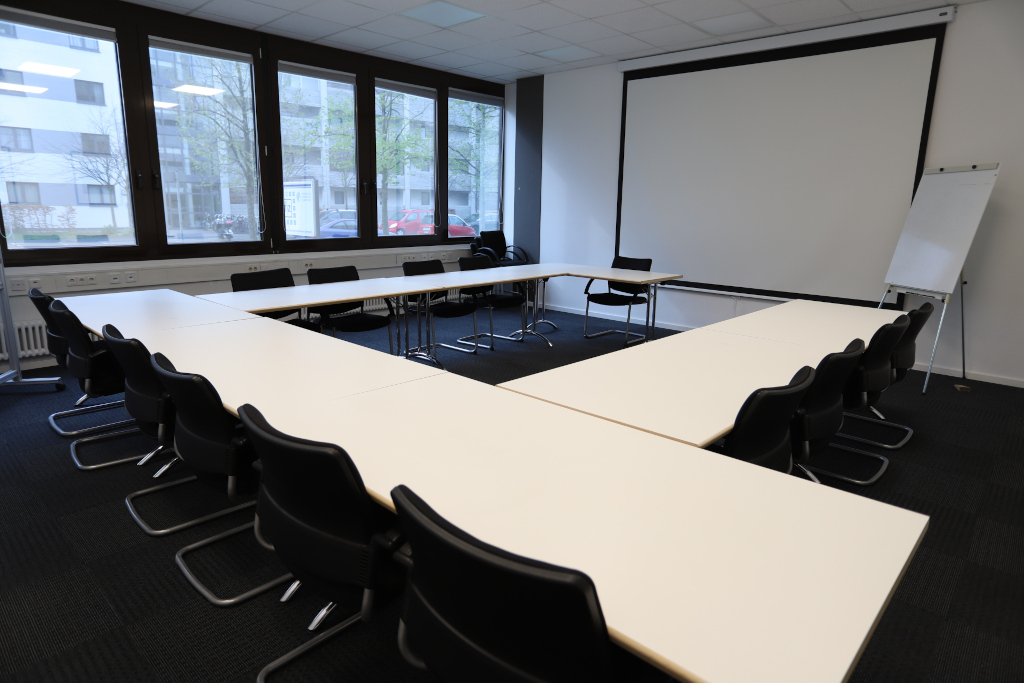 Location
Conference room I is located on the ground floor, component A at the front of the building.
Equipment
The room is approx. 50 m², comes with more than 20 seats, and is air-conditioned.
Would you require more space to maintain a minimum distance between the participants? No problem. You have the possibility to double the space by opening a mobile dividing wall.
Catering
Catering with food and beverages can be arranged by the Bistro at TIZ, run by company Caseda.
Rent this room
The conference room can be rented on a daily basis.
If you are interested, please contact us at verwaltung@tiz-darmstadt.de or 06151 – 397860 for further details regarding availability and price.
Please log in for renting this room.